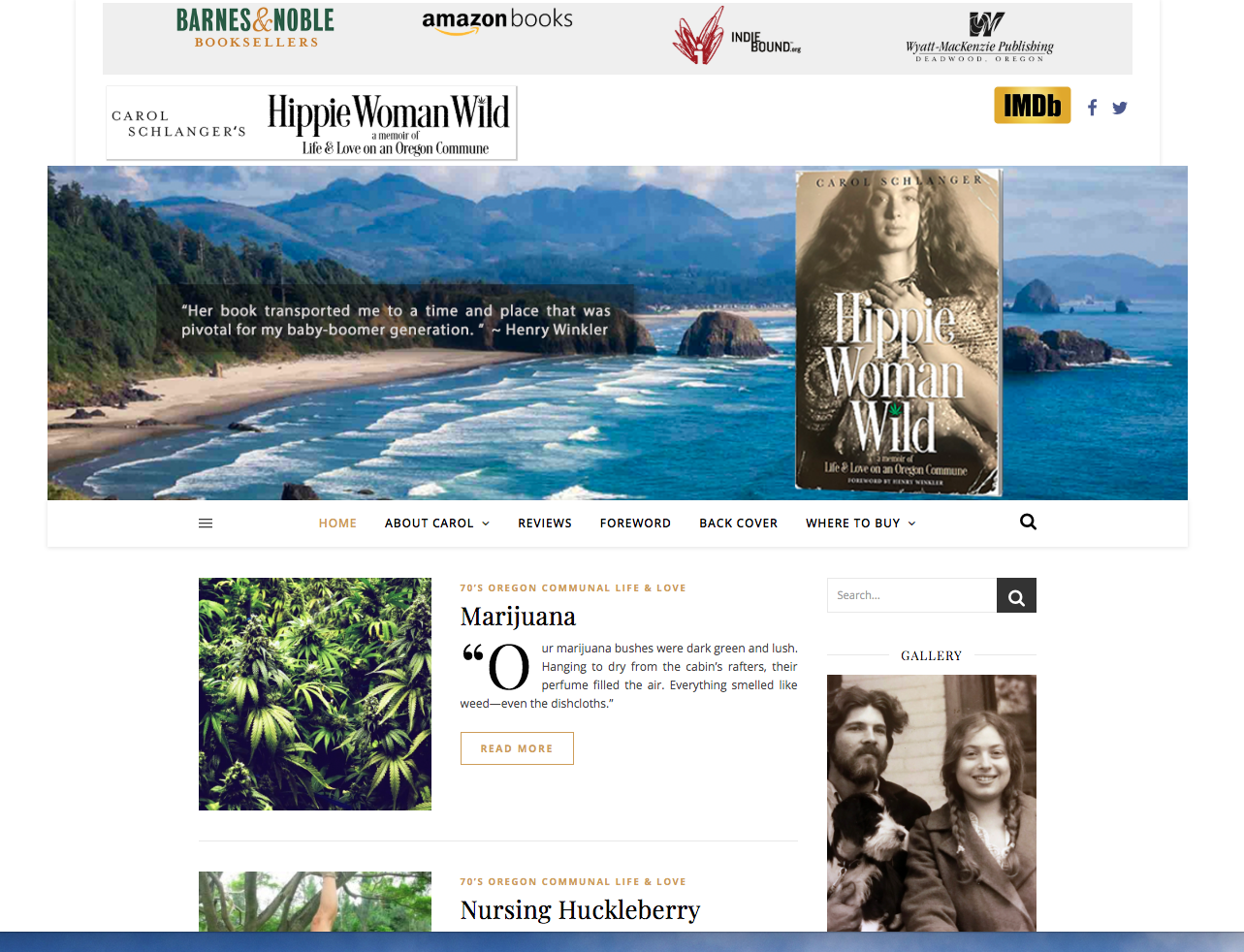 Hippie Woman Wild: A Memoir of Life & Love on an Oregon Commune, written and read by Carol Schlanger
Here's a great website we completed for "Carol Schlanger's wild ride of a memoir gallops hilariously through the early seventies commune experience that all of us old hippies meant to have. She has the perfect voice of her generation. Honest, rebellious, sensual, politically astute, she's invited us into history to live and love through her. We dare not pass up the opportunity because being Carol is in itself an adventure." —Barbara Bottner, New York Times bestselling author.
Listen to a free sample here and then purchase your copy today!